Digital Fridays with Patrick M
Patrick M, Roberto Patroni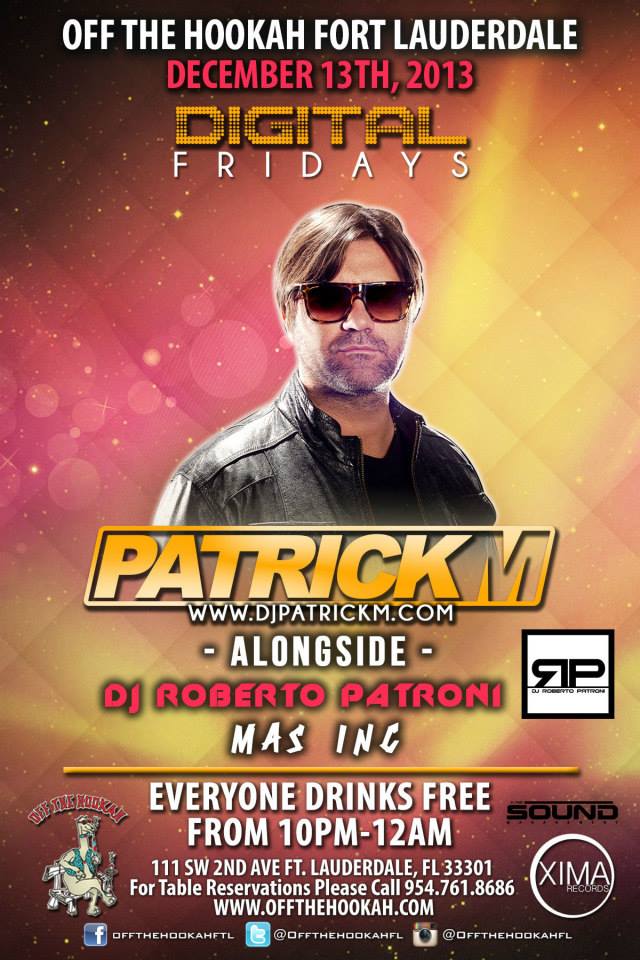 With his unique, deep-funky house music style, Patrick M was part of a select group of DJs that helped pave the way for house music in Argentina.
In 2003, Patrick arrived at was to become his home away from home: Miami Beach. Ready to conquer the international market, Miami's dynamic club scene ensured Patrick's success. He joined forces with Chopin Hagen, a Buenos Aires based music store, and helped introduce the Grooveman Music concept to the world. The store quickly gained prominence and became the leading dance and dirty house music supplier for South Florida. His numerous collaborations and original beats helped brand him as part of the "Miami Sound" by many Miami resident DJs and producers, including Oscar G, Robbie Rivera and Ralph Falcon.
Off The Hookah
111 SW 2nd Avenue
Fort Lauderdale, FL 33301
Friday, December 13, 2013
10:00 PM to 4:00 AM
21+
PERFORMING ARTIST: PATRICK M
With all of his successes, Patrick M is humble and gracious, giving thanks to,
First God, my family, my booking agents, promoters, club owners. They gave me always the opportunity. The resident DJs which I learn all the time, you know I go and listen to them. When I have free time I try to go and listen, not only the resident DJs, but the guests, you know, looking online all the time. I've been very very thankful for all of them.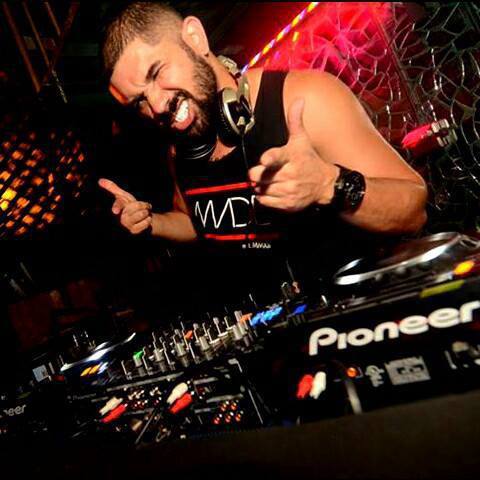 PERFORMING ARTIST: ROBERTO PATRONI
DJ Roberto Patroni has been mixing for several years and has goals he wants to accomplish and with every day, he gets closer and closer. He is dedicated to making you guys happy thru his music. Music is the answer to all your problems!