Digital Fridays with DJ MakJ
MakJ, Roberto Patroni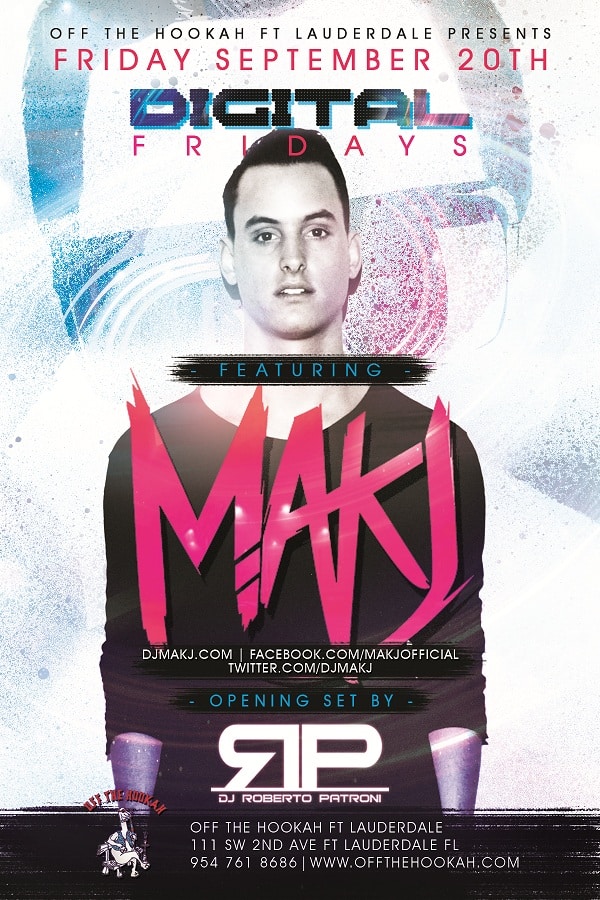 Digital Fridays with DJ MakJ and Roberto Patroni
DJ MakJ
Fresh off his newly released, Hakaka, on Diffused Music, Mackenzie Johnson, better known as MAKJ, headlines "Digital Fridays" at Off The Hookah Fort Lauderdale on September 20th.   He brings his unique brand of house music focusing on a driving, compelling rhythm. 'Hakaka' — which means 'fight' in Hawaiian – centers around a build which crescendos into a deep bassline – one that rolls along with the unrelenting beats and signals that energy and power are the go-to ingredients for MAKJ's productions.
Off The Hookah
111 SW 2nd Avenue
Fort Lauderdale, FL 33301
Friday, September 20, 2013
10:00 PM to 4:00 AM
21+
PERFORMING ARTIST: MAKJ
Mackenzie Johnson, better known as MAKJ, uncovered a passion for mixing and DJ'ing at only 15 years of age while living overseas in China as a professional racecar driver. The teenager soon grabbed hold of his first set of Technics 1200 Turntables and the rest was history.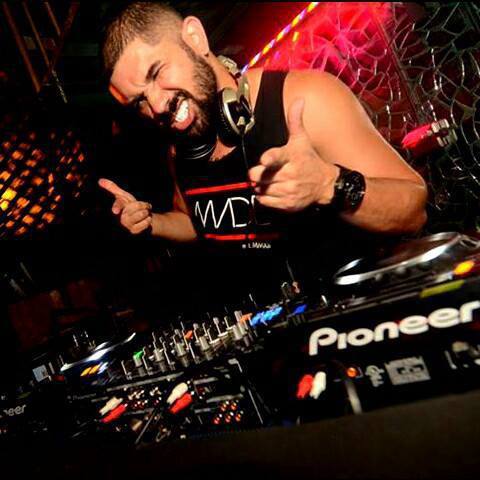 PERFORMING ARTIST: ROBERTO PATRONI
DJ Roberto Patroni built a solid reputation as a dance floor assassin.  He honed his skills spinning in smaller venues and was eventually invited to open for some of the biggest names in EDM.  He has spun alongside such artists as Nicky Romero, Dyro, Hardwell, Tony Romera, Nervo, David Guetta, Manufactured Superstars, Luciano, Kenneth Thomas, Plastik Funk, Deniz Koyu, Sultan & Ned Shepard, Cosmic Gate, Dash Berlin, Sidney Samson, Sunnery James & Ryan Marciano, LA Riots, Alex Kenji, and Ken Loi.  His most recent milestone … Ultra Music Festival 2013!