Digital Fridays with Boris
Boris, Roberto Patroni
Digital Fridays with Boris
The rich heritage of New York nightlife is focused on the figure of the resident DJ: The homegrown jock that puts down roots in a single venue, bonds with its crowd, and explores the limits of a DJ set with his faithful. The DJs who flourish in this demanding environment go on to become folk heroes, not only in New York but all over the world (see Larry Levan, Danny Tenaglia, Junior Vasquez).
DJ Boris started his ascension to these ranks in 2004, when the native of St. Petersburg, Russia took up residence at New York super club Crobar. It was the culmination of years of workhorse gigging at almost every club across the Big Apple. But it was more than that too: It was a movement that has shown no signs of fading.
Boris (birth name: Boris Inzhin) started moonlighting as a DJ while taking classes at the Institute Of Audio Research in New York. With a metronomic mixing ability and a penchant for expansive, groove-based power-house music, the jock quickly found work both in DJ and production booths, playing at clubs like Exit, and Roxy, and remixing artists like Janet Jackson, Jewel and Gloria Estefan. In 2002, his mix of Pink's "Get This Party Started" hit No.1 on the Billboard Hot Club Play chart.
His relentless approach to bring his cult of followers the best sound and experience possible has taken his production to even greater heights. Powerhouse industry labels like *69 Records, and Stereo Productions have wasted no time in signing Boris projects to their labels. Dancefloor missiles like "Automatic," "Everybody Tweakin'," "Lights Go Out," and Lisa Pure's "Movin On" have been embraced by a culture of beat aficionados, in and out of the many clubs DJ Boris has grown to call home.
Off The Hookah
111 SW 2nd Avenue
Fort Lauderdale, FL 33301
Friday, November 13, 2013
10:00 PM to 4:00 AM
21+
PERFORMING ARTIST: BORIS
While at Crobar, Boris set the 30,000-square-foot club's attendance record (a swinging-from-the-rafters 5,400), released his first mixed compilation (aptly titled "Believe"), and started to gig regularly outside of NYC, in markets like Miami, and Las Vegas. In 2006, when it became apparent that Crobar would close, Boris uprooted and moved his crowd 20 blocks north to Pacha New York, the first North American branch of the fabled European club brand, without missing a beat. He is still a Pacha resident.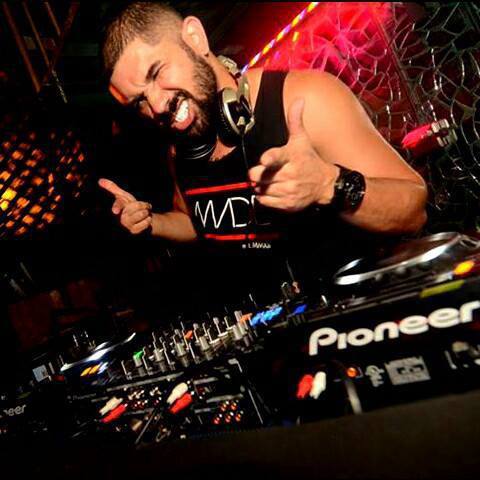 PERFORMING ARTIST: ROBERTO PATRONI
DJ Roberto Patroni has been mixing for several years and has goals he wants to accomplish and with every day, he gets closer and closer. He is dedicated to making you guys happy thru his music. Music is the answer to all your problems!