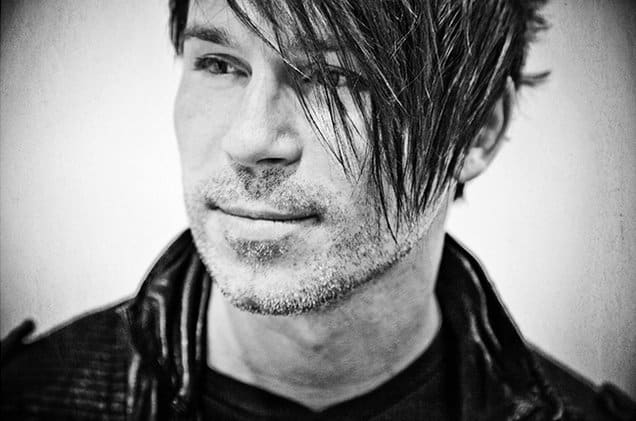 Electronica Artist BT
ELECTRONICA ARTIST BT EARLY LIFE & INFLUENCES
Electronica artist BT, born Brian Wayne Transeau on October 4, 1971, in Rockville, Maryland. He is an American multi-instrumentalist, composer, singer, songwriter, producer, technologist, and audio technician. BT is a pioneer of trance music and for
stretching electronic music to its technical breaking point.
BT listened to classical music at four years old and studied classical piano. In four years he was studying at the Washington Conservatory of Music. His exposure to electronic music came from the pop culture of breakdancing music and Vangelis' soundtrack for the movie Bladerunner in 1982. These early influences led him to artists like Bambaataa, Kraftwerk, New Order, and of course Depeche Mode.
BT was an eclectic musician in high school. He played punk guitar, ska bass, and drums in another band. He studied jazz at the Berklee College of Music in Boston, Massachusetts, by the time he was fifteen. At Berklee, he became a multi-instrumentalist, playing piano, keyboards, synths, guitar, bass, sequencers, drums, drum machines, the glockenspiel, as well as modifying instruments.
EARLY CAREER
BT left Berklee in 1989 and moved to Los Angeles with the dream of becoming a successful singer-songwriter. After several months, he realized his true love was electronic music. He returned to Maryland months later and worked with Dubfire and Sharam of Deep Dish, where they started Deep Dish Records.
The next few years saw BT pioneering the trance sound he would become famous for. His tracks 'Relativity' and 'A Moment of Truth' became hits in the United Kingdom, but not the United States. He was unaware of how popular he was overseas. BT became fully aware though when Sasha bought him a plane ticket so he could see for himself. In front of thousands of clubbers, Sasha dropped a BT track, and the dancefloor erupted. BT was now aware.
BT met Paul Oakenfold and subsequently signed with Perfecto Records. His first album, Ima, released on Perfecto in 1995 consisted of progressive house music. The first release, 'Nocturnal Transmission' was featured in the film, 'The Fast and The Furious' in 2001.
With the success of Ima, BT collaborated with Tori Amos on 'Blue Skies' which reached number one on Billboard's Dance Club Songs Chart in January 1997. This led to collaborations with and productions for Sting, Madonna, Seal, Sarah McGlachin, NSYNC, Britney Spears, Diana Ross, and Mike Oldfield.
BT released his second album, Electric Sky Church Music in 1997, was darker than Ima and more involved musically. The first release, 'Flaming June' was a trance collaboration with Paul van Dyk. This initial collaboration led to subsequent collaborations. They remixed BT's 'Remember' and reached it also became number one on Billboard's Dance Club Songs chart.
BT brought his A Song Across Wires tour of 2013 to Off The Hookah, Fort Lauderdale. A Song Across Wires was his ninth studio album released on August 16, 2013.
Through 2016, BT has released ten albums and worked with numerous stars in electronic music, as well as rock, pop, and hip-hop.
FILM SCORING
In 1999, BT scored the soundtrack to Go, which was a movie about dance music culture. He moved to Los Angeles and worked on the soundtracks to The Fast and The Furious and Under Suspicion.
THE TECHNOLOGIST: STUTTER EDIT
BT pioneered the sound engineering technique of the stutter edit. In layman's terms,
"Stutter' edits, commonly used in a variety of pop music, including dance music and hip-hop, slice and dice clips into pieces and then reassemble them in a different order."
These sounds repeat rhythmically. BT formed a software company, Sonik Architects, and developed the plugins Stutter Edit, BreakTweaker, and Sonifi.
BT – LSTM (Original Mix) Released on Armind