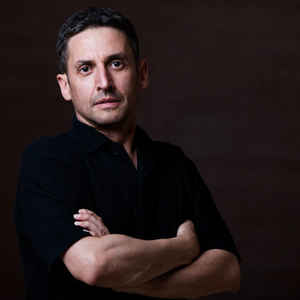 Spanish House Music DJ Producer Fernando Campo
Spanish House Music DJ Producer Fernando Campo
Spanish house music DJ Producer Fernando Campo, like his compadres at Stereo Productions, started djing at a young age. He was a resident at the tender age of seventeen. Even though he did not have the tools to produce, he overcame that lost time and has released tracks on such labels as:
Defected Records
Strictly Rhythm
D-Vine Sounds
SVS Records
Ole Music
Deep Rising Records
Suruba
He finds his Iberican Sound in the moments he creates. Which is to say the portal to inspiration and love of the music opens when he's spinning to a crowded dancefloor or producing a track.
One of our favorite tracks is "Feel The Bass." The sum of this outing with its smooth deep edges and groove is the complete realization of Fernando's Iberican Sound. He tailored the lead vox in mesmerizing fashion, taking us into a labyrinth of sound. Feel the synth and percussion grab hold of you and release. And those with high aural skills will appreciate the crafty push of a deep mid end bassline from all angles.
Defined as deep house, arguably tech house. It is, however, Iberican Sound, furthering the movement that is taking the world by storm.
FEEL THE BASS
(Original Mix)
(Fernando Campo)