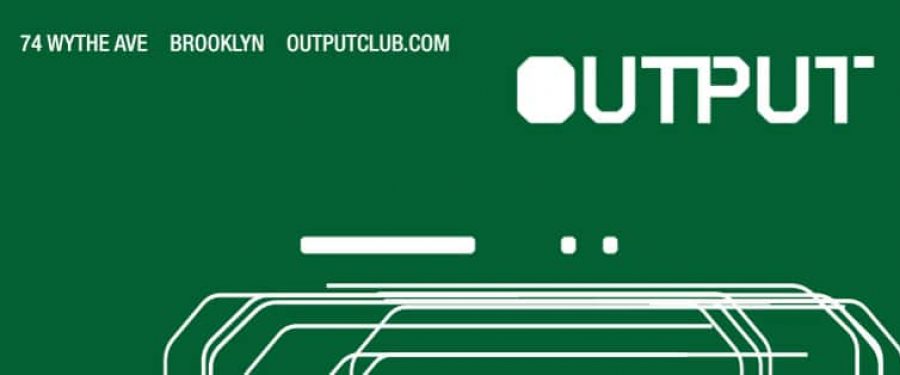 Output Summer Party 2018
Output Summer Party 2018
Output summer party 2018 on The Roof announced this season's lineup. EDM Awards top nightclub, Output Brooklyn, returns The Roof for its sixth year. The Roof begins on the weekend of Friday, May 11 and continues through Sunday, May 13. The season ends on Sunday, September 16. The real lure of the rooftop parties is to enjoy techno during the sunset hours overlooking the skyline.
Pao Lopez returns for her third year to decorate the Roof. The New York native of Columbian heritage is a fashion designer who draws inspiration from nature and the music. She believes that the first things you see influence your psychology, so first impressions are paramount. She designed RUMORS Ibiza, Electric Island, SXM, the BPM Festival, and All Day I Dream. If the colors of Sumac Path or the Flower Field of Pier 6 are any indication, we can expect to see yellow and blue wildflowers and pink & purple native flowers.
Friday Afternoon
Your weekend begins with Friday Night Live on select nights. The after-work events run from 5 PM to 10 PM. While many bars promote happy hour with cheap drinks, Output offers so much more. Not only will you enjoy their boozy slushy beverages on a beautifully decorated rooftop overlooking Manhattan, but you'll also get to see the likes of Roy Ayers, KiNK, Giorgia Angiuli, Stavroz, Crussen and more! Some nights include live bands as well.
Saturday Afternoon
Your Saturday afternoons beginning at 2 PM, expect to see Dubfire, Anané & Louie Vega, David Morales, and Victor Calderone. Known party purveyors and rooftop staples Tiki Disco will once again deliver top-notch summer vibes with their star founders Andy Pry, Eli Escobar, and Lloydski. New York nightclub veteran Danny Krivit will present his soulful 718 Sessions. Alex Cruz will provide the Deep & Sexy house music.
Sunday Afternoon
Your Sunday afternoons also begin at 2 PM. Club Output is providing a stacked lineup of world-class DJs and producers including
Audiofly
Brawther
D'Julz
Daniel Bell
DeWalta
DJ Fett Burger
DJ Tennis
Francesca Lombardo
Francis Harris
ItaloJohnson
Jade
Kalabrese
Kerri Chandler
Mano Le Tough
Move D
Nico Stojan
Nicolas Matar
Prins Thomas
Ray Zuniga
Recloose
SIT
Thomas Melchior
Thugfucker
tINI & the gang
Tom Trago
And more to be named.
And there's more. During the season, your weekdays from 5 PM to 10 PM are covered. You can enjoy your local favorites along with the likes of Jesse Calosso, The Scumfrog, Jean Pierre, Blas Cordero, Alex Cecil, Gavin Stephenson, Iman Rzky, and more.
Celebrate Memorial Day, Independence Day, and Labor Day with 'Everyday Afrique' delivering the freshest African rhythms and Caribbean vibes.