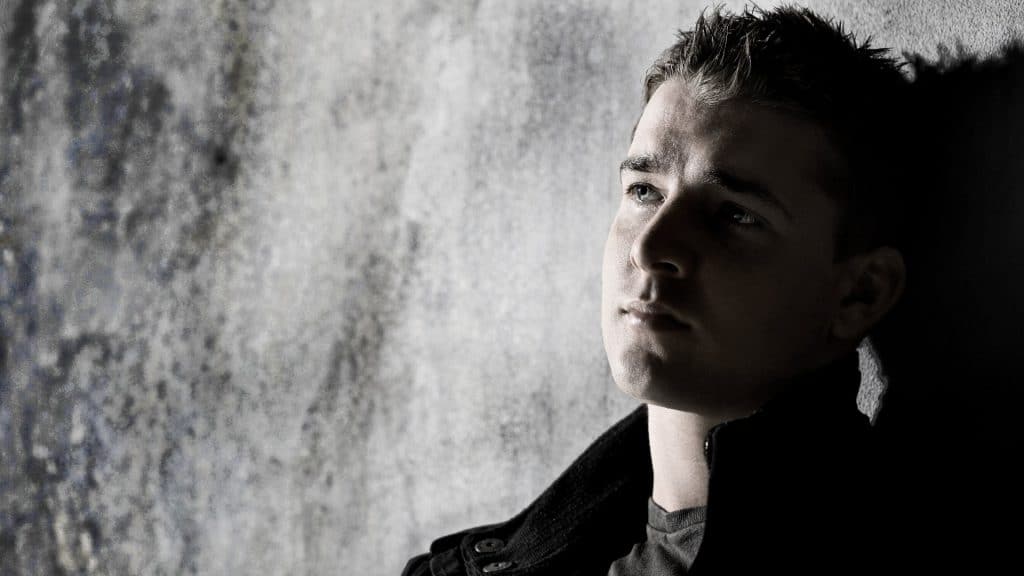 UK Progressive DJ Producer Ashley Wallbridge
UK Progressive DJ Producer Ashley Wallbridge
UK Progressive DJ Producer Ashley Wallbridge, born February 28, 1988, is from Stoke-On-Trent in Central England. His birthplace is world-renowned for its pottery industry.
He began his musical journey in 2008 as not only a DJ Producer but also as a ghost producer. Most likely, if you aren't familiar with his tracks, you are familiar with music he's ghost-produced.
Ashley has an innate passion for his music. This desire is amplified when he's in front of a crowded dancefloor or festival. Ashley also finds motivation from his many downloads and his peers around him. His studio allows him autonomy to dig deep into his seemingly boundless well of creativity to make the music he loves. The music, in turn, led to remix requests from luminaries such as Avicii, Havana Brown, Krewella, Gareth Emery, and Armin van Buuren.
He released several tracks on Andy Moor's AVA Recordings label between 2008 and 2013. He joined Andy at two of his official WMC AVA Takeover events in 2011 and 2012.
His 2012 debut album 'The Inner Me' reached #5 on the iTunes USA charts, #9 in Canada, and #12 in the UK. Ashley continued to feed off the vibe of the crowd and cater to their emotional need. This uncanny ability to play to the crowd extended everywhere from Europe to the USA. His on-point productions and larger-than-life dedication to his craft have earned him spots at Los Angeles' Exchange, Omnia in San Diego, Ministry of Sound in London, Privilege Ibiza, and a residency at famous Las Vegas hotspot Marquee. Taking it up a score at Creamfields Australia, Global Gathering in the UK, and Sunset Music, the Wallbridge brand ignites demand across the globe.
Ghost Producer
Ashley spent many years ghost-producing for other producers. He had pragmatic reasons for doing it in the first place. He became disgusted with the practice after seeing those producers make a small fortune from his work and not give him any credit. What set him off was certain producers taking credit for his work and defrauding the fans. Some even had the gall to ask him to do it again. If not for the non-disclosure agreements and lack of credit, he would have continued.
He teamed up with Gareth Emery, and they created the project, CVNT5, the brainchild of a drunken stupor.
"a satire of a lot of the clichés in dance culture today. We're laughing as much at ourselves as other people, a lot of the content for the video comes from stuff Gaz and I have actually done ourselves (maybe not the pissing in the fans' faces part)."
Ashley signed with Armada Music in 2016 and launched dramatic productions such as 'Amnesia,' 'Goa,' 'Undiscovered, featuring KARRA, and 'Naughts & Crosses.' It's clear that the waves Ashley Wallbridge makes are getting bigger every time he pushes the envelope of his sound. And it is that kind of mindset that allows him to ride those waves like the scene leader he is.
Dance Music, The Future
Ashley has an interesting opinion about the pop crossover world.
I think it's great, seeing the kids out at a festival when ten years ago it would have been a rock concert. Pop music comes in cycles, and when it's chewed up and spat out dance it will move on to something else! The heartbeat of dance music will always be in the underground; it's where it began, and it's why it will never go away no matter what happens in the pop crossover world.
The underground, real fans, acts as an anchor for the music. The bastardization of dance music will die when pop has used dance music for what it can and move on to co-opt something else. On the other side, will be a resurgence of trance and a truer progressive. He expects more melody and chill.
I'm not sure about the next 10 years… there's probably some 12-year-old kid sitting in his bedroom on Ableton right now creating a new genre none of us have heard of yet! But certainly, in the near future, there will be a return to melody in the mainstream; as big room dies there'll be more melodic, chill, really musical stuff. In the club scene, progressive will come back in a truer form, and a lot of people are talking about a trance resurgence. The cool underground will keep enjoying whatever the latest social media hating hipster is putting out.