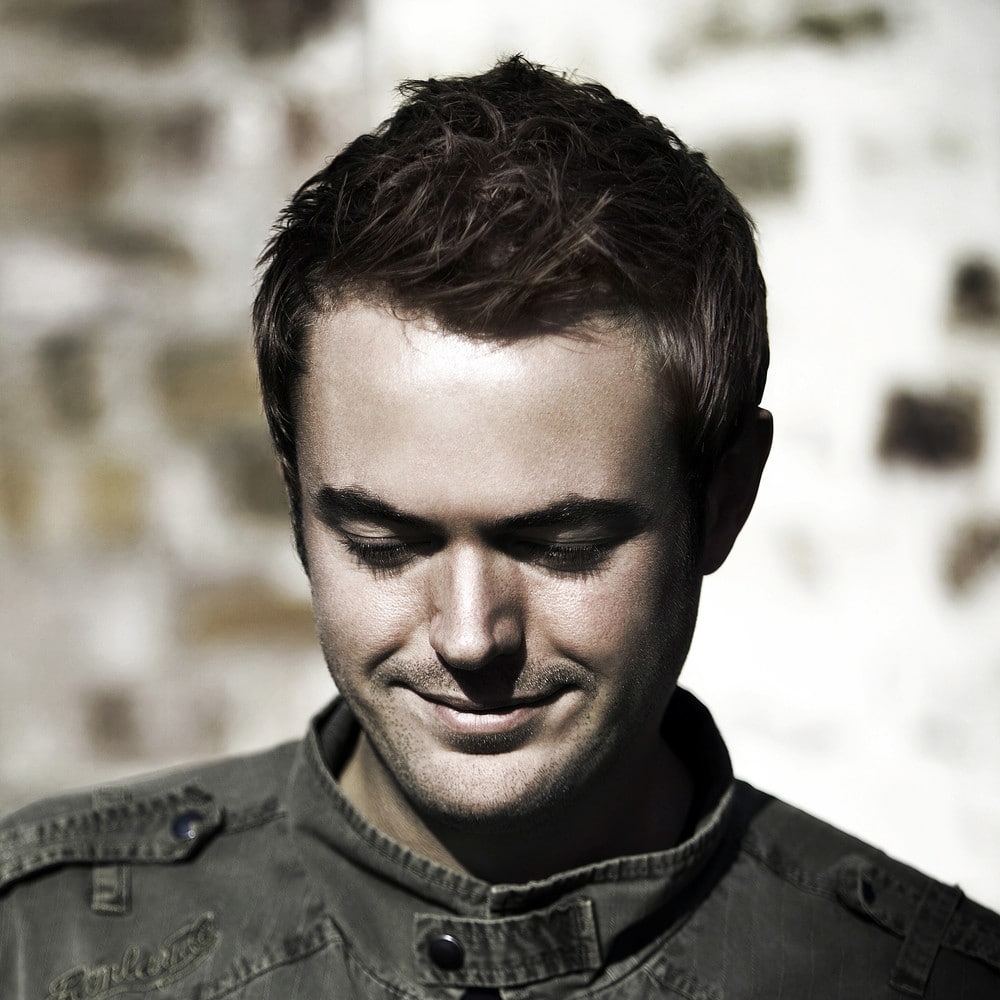 Trance and Progressive DJ Producer Andy Moor
Trance and Progressive DJProducer Andy Moor
Trance and progressive DJProducer Andy Moor is one of the most revered names in EDM. He is a pioneer in the progressive trance scene, introducing vocal chops and syncopated bass lines. Two production techniques now commonly used by other trance music DJ/Producers.
He crafted his signature sound aptly described as,
finely tuned, beautiful melodic soundscapes floating above prominent, clever basslines.
His style of progressive trance is easily recognizable though not simple. He has remained at the forefront of an ever-changing music scene and has remained loyal to his brand of progressive trance and to the fans who love his music. While many others succumb to the whims of a fickle public, Andy Moor has shown high integrity and loyalty to trance and trance music fans.
The Musical Prodigy
We can describe Andy Moor as a musical prodigy and an actual musician. He played his first perfect piano piece when he was five years old. By the time he reached the ripe old age of ten, he had learned six more instruments. Three years later, he spun his first record. By nineteen he signed his first label release, and by twenty-one, he was spinning to massive crowds of adoring fans.
Andy Moor combined his genetic musical ability, innate drive, integrity, and loyalty and became one of the biggest names in progressive trance both as a DJ and a producer. This perfect combination is why he will always be an icon in EDM.
The Productions
Andy Moor's productions catalog spans back to 1999, with 'Explorer' with the UK trance act, Tilt. He worked with Adam White as half of the duo, "Whiteroom" earning praise from Armin van Buuren and Above & Beyond as having the best trance production of 2004. His collaboration with Above & Beyond, "Air For Live," was named 'Tune of the Year' by listeners of Armin van Buuren's 'A State of Trance' radio show as well as 'Best Underground Dance Track' at Miami Winter Music Conference and 'Best Trance Track' in 2006.
Andy's co-production work as Leama & Moor, a UK melodic progressive house duo on remixes includes Britney Spears, Avril Lavigne, Nelly Furtado, Orbital, Starkid, Brian Eno, Paul Oakenfold, and Tiesto. Their cross-genre sound made them the top-rated remix team of the time.
Andy's collaboration with Somna and singer Amy Kirkpatrick in 2015, "One Thing About You," marked the 100th release on Andy's label, AVA Recordings. The track topped the Beatport Trance Chart and dominated dance floors globally.
Another 2015 success was Andy's "All Gone," released on Armin's, 'Who's Afraid of 138!' label. This collaborative effort included the uplifting trance master RAM and the sultry vocals of Christina Novelli.
All Gone
RAM Uplifting Mix
Andy Moor & RAM, featuring Christina Novelli
Andy Moor, aka, Dub Disorder, Dwight van Man, and Sworn, has an impressive library of solo productions. Released on AVA/Armada, "Breaking the Silence Volume 1" is a beautiful compilation of melodic trance released in 2009. Volumes 2 and 3 followed in subsequent years.
"Zero Point One," the highly acclaimed debut solo album by Andy Moor released in 2012, included artists Meredith Call Carrie Skipper, Sue McLaren, producers Orkidea and Ashley Wallbridge. A genre crossing symphonic journey of mysterious ambient, vocal melodies, melodic trance to break beats and the thick bass of progressive.
In September 2014 Andy Moor reunited with vocalist Betsie Larkin for yet another crowd-pleasing collaboration titled 'Not Afraid' following the massive success of their tune, "Love Again." Andy found the perfect combination of uplifting vocals, euphoric melodies, and thick progressive bass lines.
Not Afraid
Original Mix
Andy Moor & Betsie Larkin
Andy's talent, hard work, and dedication to music have resulted in his productions, which in turn has lead to a loyal fan base spanning the globe. He has performed in such countries as Hungary, Lithuania, Slovakia, Ukraine, China, Singapore, Russia, Japan, Taiwan, Malaysia, Canada, the United States, as well as the UK.
Moor Music and Ava Recordings
On August 9, 2007, the Moor Music radio show began, and Episode 1 was released. Andy releases an episode on the second and fourth Wednesday of every month. "Less Talk, More Music" is the motto and he delivers the best in trance and progressive. June 23, 2015, marked the milestone Episode 150 with three hours of beautiful trance.
Andy founded AVA Recordings in early 2006 under the parent label Armada. The members include Andy Moor, Somna, Ashley Wallbridge, tyDi, Ben Nicky, David Forbes, Masoud, Jonathan Martin, Sunny Lax, and Joseph Areas. The label focuses on trance and progressive and nurturing new up and coming talent. The AVA Nubreed EP series focuses solely on new talent.
Andy Moor Dreamstate July 4
Andy Moor was a resident DJ of Night Shift at Eden Terrace atop Nocturnal Nightclub in Miami. His Andy Moor & Friends at Winter Music Conference in 2010, AVA Takeover WMC 2011, and AVA Takeover WMC 2012 were also very well received.