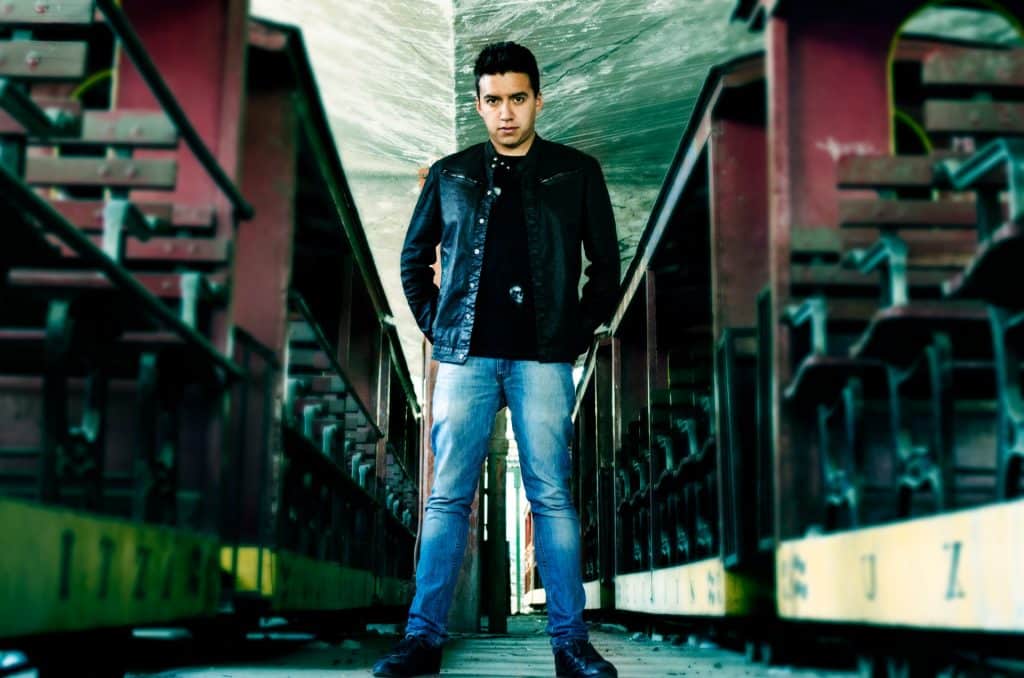 Tech Trance Producer Vlind
Tech Trance Producer Vlind
Tech trance producer Vlind, born Juan Francisco Rendon is one of Mexico's rising stars in the trance world. He began his education at the age of fifteen, studying music production at G. Martell. His ten-year career has been a steady rise not only releasing tracks and remixes but also sharing stages with some of the best talents in trance music.
Vlind's music is characteristically high energy, covering the spectrum from trance to tech trance and psytrance. He has released tracks on imprints such as,
Monster Tunes
Discover
Kearnage Recordings
Solaris Recordings
SoundEvolution Records
Proxos
Couture
Only Trance Records
DragMusic
Outburst Records
Grotesque Fusion
Aerys Records
Pharmacy Plus
Perfecto Records
Black Hole Recordings
Who's Afraid of 138?!
Vlind's music received support from some of the titans of trance music, which include
Armin van Buuren
Paul Oakenfold
Aly & Fila
Sean Tyas
Reaky
Solarstone
John Askew
Bryan Kearney
Mark Akhn
Mark Sherry
Agnelli & Nelson
Manuel le Saux
The Thrillseekers
Menno de Jong
Alex Morph
Heatbeat
Sneijder
Orjan Nielsen
Simon Patterson
Indecent Noise
Azax Syndrom
Hallucinogen
Milestones
In 2009 Vlind remixed two tracks for Solarstone's Solaris Recordings. After which, Solarstone referred to him along with Brenden LaBonte and Daniel Muhaud as his producers of choice in 2009. He described their work as
… have recorded some fantastic remixes and tracks for my labels recently.
In 2011 Bryan Kearney released the EP 'Stealth Bomber' (Eurofest 2011 Anthem). The EP had the original mix of 'Stealth Bomber' by Bryan Kearney, but also two remixes. Kearney retained Vlind for one of the remixes, Vlind Remix. Kearney also invited Vlind to appear on his radio show, Kearnage.
In 2012 Vlind released 'Hidden' on Only Trance Records. It subsequently placed third on ASOT's Future Favorite. Paul Oakenfold released 'Audio Madness' and chose the Vlind Remix to appear on his 'Four Seasons – Autumn' compilation. Vlind went on to remix work from John Askew, Adam Ellis, Allen Watts, Jonathan Carvajal, and Lyctum.
In 2016 Vlind released the tech trance track, 'Elements' on Outburst Records. It later appeared on Armin van Buuren's, A State of Trance three times. 'Elements' also earned the Tune of the Week and Future Favorite.
Vlind's latest release is 'Fallen Angel' released on Outburst Records. It is a beautiful composite of trance and tech trance with a divine choir breakdown.