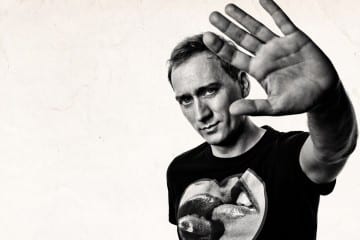 Paul van Dyk ALDA Arbitration
Paul van Dyk ALDA Arbitration
Paul van Dyk ALDA arbitration ends. Paul receives $12,588,643.45 for medical expenses and lost profits. The details of the award include
$2,000,000 for future medical expenses
$1,200,000 for lost profits for the years 2016 and 2017
$2,475,000 for losses in the next ten years
$5,500,000 for undisclosed damages
The Accident
The incident occurred at during Paul van Dyk's set at 'State of Trance' 750 in February 2016 in Utrecht, Netherlands. During his performance, Paul stepped on to the table area, which is typical for DJs. As he walked, something collapsed, and he fell to the ground. View the incident below.
Paul suffered brain and spinal injuries. During the subsequent three months, Paul had surgery and physical therapy. Paul is healthy and back to normal, but with a changed perspective.
I was in a coma, and when I woke up, I wasn't able to do anything. So whatever I do now is to me, a miracle, a gift. Every sound on from then on is 1,000 percent how I want it to be. I don't want to waste my talent, or call it whatever, on somebody else's idea of how my music should be. I am closer to myself and my music, than I have ever been, simply because there is a certain element of myself that sees life very differently.
The Arbitration
The event organizer was ALDA Events B.V. They were responsible for all aspects of the stage, including its safety. During arbitration, ALDA admitted the table area where Paul from was not designed to be stood on. Furthermore, ALDA did not advise Paul of this fact verbally or in writing. The Arbitration Hearing Officer decided ALDA was at fault because the stage was unsafe and gave no notice or warning to Paul or his agents.