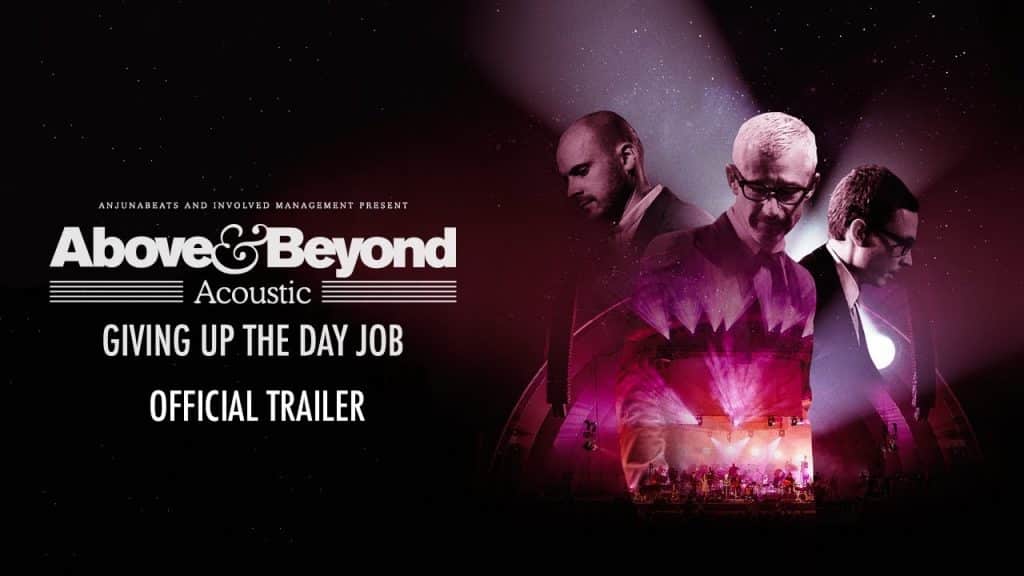 Above and Beyond Acoustic Giving Up The Day Job
Above and Beyond Acoustic Giving Up The Day Job
Above and Beyond Acoustic Giving Up The Day Job, chronicles the trio's rise to success. The trio consists of Jono Grant, Paavo Siljamaki, and Tony McGuinness. They started out as DJs in 2000 with the formations of Anjunabeats and later, Anjunadeep. Their success culminated with a performance at the Hollywood Bowl accompanied by a thirty-four piece orchestra.
The documentary, Giving Up The Day Joby is from the independent distribution and marketing company Abramorama. It is an Archer's Mark and Scheme Engine Production and provides an intimate, behind-the-scenes glimpse of one of the world's biggest electronic dance music acts. It shows how they are leaving the electronic music world behind to go acoustic.
Speaking about the documentary in a statement, Above & Beyond said,
The acoustic project was a huge undertaking for us but the end result was massively rewarding. We look forward to collaborating with Abramorama on the release of the film and sharing our acoustic experience with fans around the world.
The film was directed by Paul Dugdale and Myles Desenberg and produced by Lundi Shackleton, Adam Booth, and Ned Doyle. Executive producers also include James Grant, Steve heaver, Steve Jamison, Mike Brett, Sheira Rees-Davies, and Alex Kaplan.
The film will open theatrically in New York in late January 2018 and then move to other dates the following month. The group is also going back on tour tied with the film's upcoming release.
https://www.facebook.com/AbramoramaInc/videos/1480238985430972/