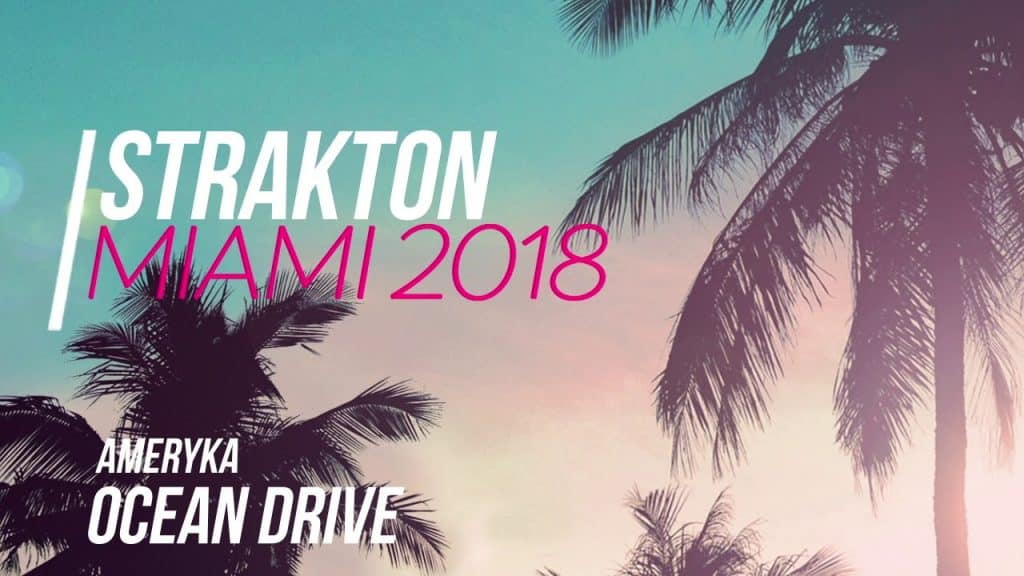 Strakton Miami 2018
Strakton Miami 2018
UK-based record label Strakton Records proudly released their mind-blowing compilation, 'Strakton Miami 2018.' The EP features music from Kapes, Pais, Joseph, Guccii, Fabio Angeli, Giovanni Angelucci and Ameryka, Virox, and AloR.
Giovanni Angelucci kicks things off with his soothing house anthem, 'You & I'. A light-hearted marimba, wooden percussion, vocal chops in the second drop and warm bass all combine to give this track the easy-listening summer vibe that fans will instantly fall in love with.
Ameryka's track 'Ocean Drive' keeps the summer vibe alive. It's a smooth transition from 'You & I' and takes things up a notch with his funky, disco-inspired house anthem. Driven by a groovy bass guitar, a subtle strat guitar in the background, and subtle male vocal chops, evident in the breaks.
Fabio Angeli takes us deeper with 'Funky Sound.' A darker atmosphere with smooth male vocals and a warm saturated bass. Velvety claps and hats fill the air with swing, while a gorgeous piano slowly high-pass filters throughout the track.
Guccii appears with his bass massive tech house tune, 'Dirty'. Like Valentino Khan, 'Dirty' has heavy kicks, deep bass, and pitched-down vocals. The elements of this track combined, give it a deep vibe. However similar to Khan, 'Dirty' has its own identity. The detuned piano in the final drop has a distinct effect.
Joseph brings a deep dark future house energy in his hard-hitting release, 'Fuse In The Club.' Elements of fluctuating pluck synths, scintillating bass, and heavy growls, ensures this track will be a club hit.
Pais combines trap and future bass with 'On That.' Trap-inspired breaks create a hard-hitting influence on this future house-inspired arrival. Dirty electro synths and resounding bass flood the airwaves.
Kapes delivers his uptempo 'Androids'. With the break beginning with a low-pass filter on the master, it eventually eases up before reaching the enticing climax, where significant, coruscating lead synths dominate the drop.
Virox changes things up. He brings a dark house sensation with South American elements in the aptly titled track, 'Flamingo'. Grim, brooding horns, synths, and bass flood the track's breaks. The flamenco guitar and authentic Latin-percussion elements follow, arousing listeners with a unique sound and experience.
Closing out the EP is AloR, who goes against the grain with his downtempo, 'The Wakandian'. Driven by pitched-down African vocals, resonating sub-bass, horns and subtle screech synths, the first drop his heavily trap inspired. However, he changes things up in the second drop when he implements a 4/4 kick pattern, which is a guaranteed crowd-pleaser.
Check out the entire 'Strakton Miami 2018' compilation album below and purchase or stream it here.